We produce unique parts such as medium and large tanks, structures, pipes and all types of industrial machinery.

We offer TIG and MIG welding depending on the needs and specifications of the client and the final result to be obtained.

Finishing of carbon and stainless steel sheet metal by galvanising, liquid and baked paint, passivation, shot blasting, etc.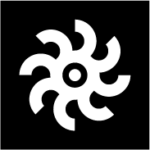 Depending on the material and the needs of the product (finish, type, calibre and intended use) we opt for different types of cutting.

We carry out the bending that best suits the type of sheet metal, its thickness and the bending radius.

Technique used in sheet metal forming, which allows us to cut, perforate and form carbon steel and stainless steel sheets.

Without chip removal (bending and folding). With chip removal (turning, milling, drilling and grinding).
welding control by non-destructive testing